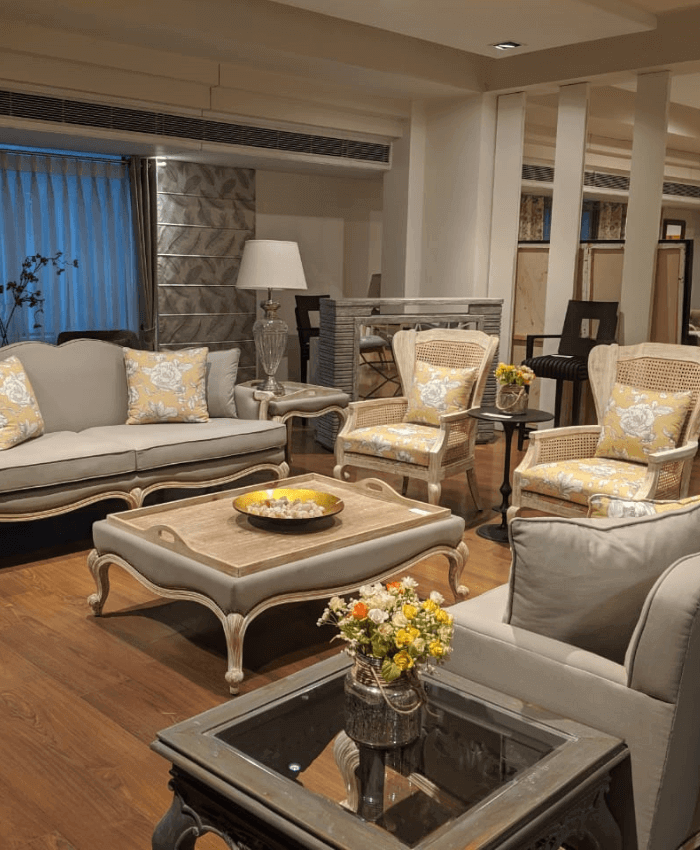 Confused?? Or totally at sea?
Help is at hand
We are equipped to help you choose polish finishes, fabric options, furniture placements etc and patiently so! No query is too small for us. Just ask away and we'll assist to the best of our ability.
We look forward to meeting with you and your queries. LivingSpaces.in is a great place to make an appointment if attention is what you require or simply make a query on your Wishlist. We even send our latest catalogues on request and do our best to help you find that perfect setting and lifestyle you are looking for.
Design Services
Our designers are there to help you with layout plans, measurements , colour schemes, suggestions on furniture options and to give fruition to any ideas you may have, on furnishing your home.
NEW DELHI
CRC 369 First Floor, Sultanpur Chowk, MG Road, New Delhi 110030
Telephone: 9810063310
info@livingspaces.in
Customer Service
Incase of any clarification or ascertainment kindly contact:
REEMA: +91-9810063310