The unprecedented situation has also been one of the realizations. While unusual, it has afforded us time with our families and more so, in our homes. It has given us a chance to look closely at our spaces and identify what additions would enhance then.
Maybe a console or mirror at the entrance, a large comfy lounge chair to read in, maybe an accent table to liven up the living room or the bookshelf that's amiss while on a Zoom call.
Living Spaces is here to address what is remiss. We are open with full adherence to health & safety protocols. And what's more…..we have launched our amazing new collection to suit every palate.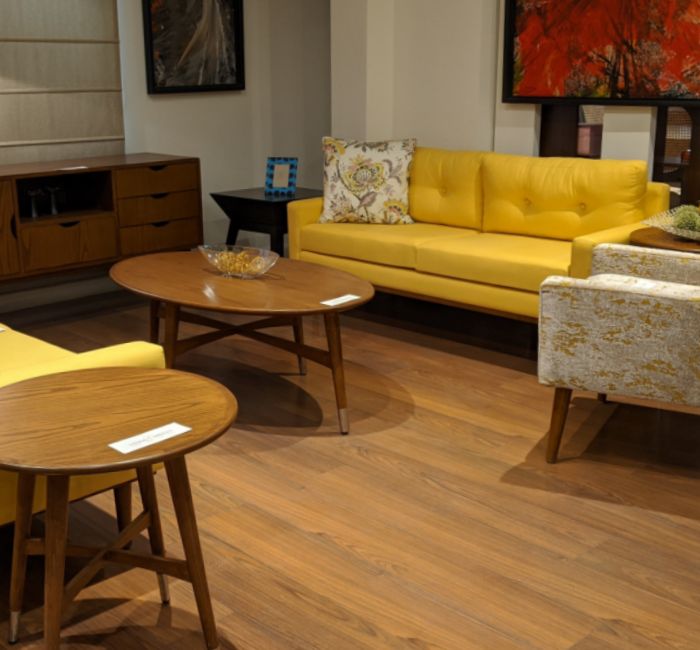 The Mid-Century Furniture Collection
Celebrating the iconic design movement of the 50s. Characterized by simple clean lines and sustainable materials and colors to enhance your living spaces. Check out our Insta post showcasing the gorgeous, happy yellow Spatia Sofa with complementing coffee table, side tables, and console.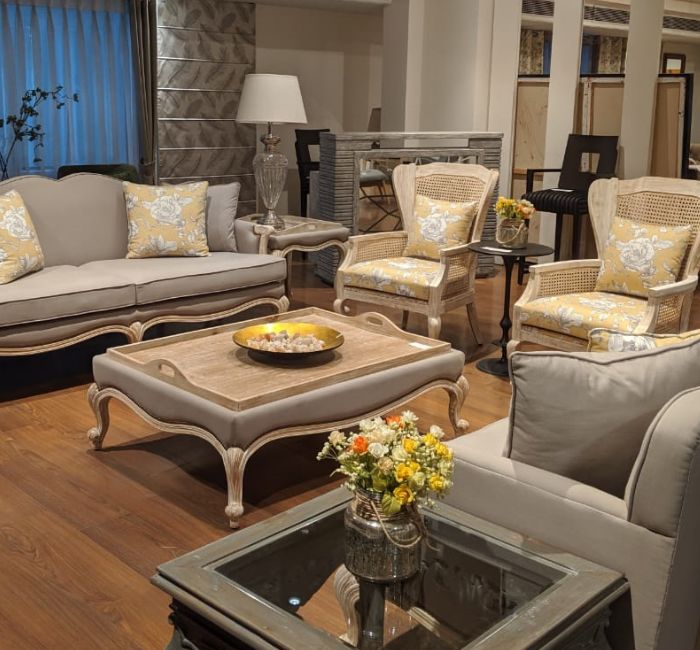 The Retro aka French Country Furniture Collection
Provence, country living, rustic charm reflecting the laid back lifestyle. If these call out to your mood or design sensibility then this is the collection for you. Comfort and style go hand in hand. The slightly distressed finishing adds to the chic quotient. Amp your space by adding these must-haves.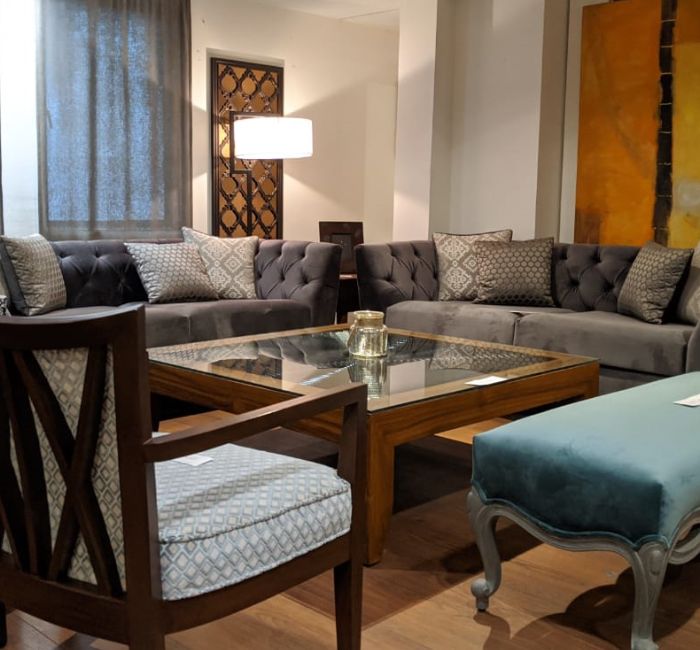 The Urbane Furniture Collection
Contemporary, precise, linear with essential details, showcasing materials and skills of our brilliant team of carpenters, carvers, and upholsterers. We celebrate our craftsmen and their craft through this ensemble.
If you want your home to reflect refinement, timeless elegance – Urbane is it!!
Little About Us

The Living Spaces showroom on MG road, New Delhi houses our entire collection.

Each collection is showcased in a home space setting - living, dining, bedroom, lounge.

Hesitant to step out? Then access the website to browse and shop online. And there's more - Customization !! Amazing choices in fabrics, polish finishes, and sizes.

Come start the LIVING SPACES experience.